Welcome to the UCLA H&H Mentoring Program!
The UCLA Housing & Hospitality (H&H) Mentoring Program is exclusively designed to make a positive impact on our team members. By tapping into the vast wealth of collective work experience at the university, and more specifically in the subject area of housing and hospitality, our aim is to increase team member engagement, develop leadership, and teach new skills. Since its inception in 2002, the H&H Mentoring Program has helped the organization and individual team members by:
Matching a mentor/mentee pair for an intensive 8-month program
Establishing a concrete professional development plan with clear goals
Increasing organizational knowledge and awareness
Increasing and enhancing skill development
Providing professional feedback and accountability
Evaluating measurable improvements
---
Mentoring Statement by Carol Huang, Program Director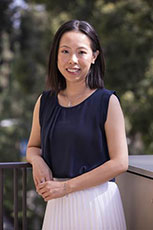 The UCLA Housing and Hospitality (H&H) Mentoring Program's core mission is to support our team members in fulfilling their professional aspirations. The program provides guidance, mentorship, and networking opportunities for participants to thrive in the organization. In addition, team members who are accepted into the program will work intensively on identifying career goals, communicating these goals to colleagues and the professional community, and possibly discovering new avenues for growth at the university. The goal is to have participants leave this program with higher confidence and strategies to succeed in their desired roles. Mentees must attend an offsite mentoring retreat to launch the program, schedule regular one-on-one with their mentors, and participate in monthly mid-day workshops during the full academic year. To date, more than 312 individuals have completed this enriching program. If you are ready to invest quality time, hard work, and enthusiasm for a transformational professional experience we encourage you to apply!
---
From Peter Angelis, Assistant Vice Chancellor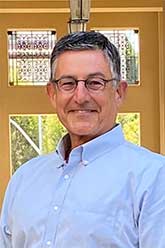 Overseeing one of the largest and most diverse administrative departments at UCLA is an exciting challenge that I feel very fortunate to embrace on a daily basis. I would not be in this position at UCLA without the generous gift of time and guidance provided to me by my former mentor. He shared his vast encyclopedic knowledge and experience about running housing and hospitality on campus. He invested many, many hours of his own extremely valuable time, to work closely with me to better teach me the workings of a complex business. There is no substitute for a good mentor — selflessly giving another team member time and attention is one of our most valuable resources and a privilege that I hope you will fully leverage when you enter this program.
Currently, our mentoring team is comprised of seasoned professionals from across the Administrative Services division who contribute their time and expertise as advisers, coaches, and program coordinators. This program which started modestly in 2002 with 10 mentees now boasts 237 previous graduating mentee participants. Of these participants, 212 are still part of the UCLA family, and 87 have been promoted to higher level positions within H&H. Still growing strong after 20 years, we are delighted to offer this program which embodies our organization's values of caring for our team members, promoting engagement around the work that we do, and pioneering new innovative ways to grow the value proposition we provide to our students, residents and guests. The mentoring program is key to keeping H&H at the top of higher ed's housing, dining and hospitality programs and ensures that taking care of people remains our most core value.
Carpe Diem!